about dr. shapiro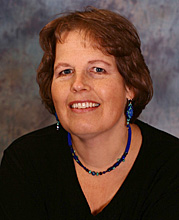 In her 30 years of practice, Dr. Shapiro has earned a reputation for excellence as a master diagnostician (neurologically and nutritionally) and a highly knowledgeable and skilled doctor who is deeply committed to the health and well being of her patients and her community.

Dr. Shapiro earned a bachelor's degree in biology from Carleton College in 1977 and her chiropractic degree from Northwestern College of Chiropractic in 1985. She was board certified in clinical nutrition by the American Board of Chiropractic Nutrition in 1995. She has been a highly committed natural health care practitioner since 1985, integrating holistic chiropractic, clinical nutrition, functional medicine, holistic pain management, Applied Kinesiology (muscle testing), and mind-body medicine. She continues intensive postgraduate studies and research, and regularly consults with experts in her fields of study.

In April 2014, Dr. Shapiro completed a rigorous process of certification through the Institute for Functional Medicine (IFM). After completing approximately 150 hours of advanced course work, submitting a case study, and a rigorous exam, she is now the only chiropractor in Oregon (and one of only four practitioners in the state) with IFM certification.

Virginia sold her former practice in Duluth, Minnesota, in 2007 to take a year-long working sabbatical with her family in British Columbia. She and her husband, Dan, fell in love with the West Coast (especially year-round gardening and biking) and chose to settle in Corvallis. Dan and Virginia have two young adult sons.
about dan shapiro
Dan is here to provide caring and expert support services to you and Dr. Shapiro. He is here to answer your questions, facilitate your care, and will handle reimbursement for your services. He also is here to assist you in implementing Dr. Shapiro's dietary and lifestyle recommendations.

Dan and Virginia have worked together for 18 years. Dan has played a key role in supporting the healing and well being of thousands of patients.

Dan graduated from Bowdoin College in 1975 with a BA in English and education, and has used his skills as a writer and teacher to help people understand complex topics with clear, simple explanations.
Virginia Shapiro, DC • Integrative Chiropractic Care
915 NW 36th Street, Corvallis, OR 97330(541) 738-2711