the health care you've been looking for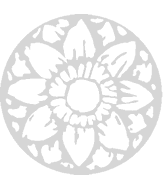 Our mission is to help you resolve pain and restore and maintain your energy and optimal function.
Many of our patients experience rapid resolution of their pain, fatigue, and other symptoms. In addition to immediate relief, we focus on long-term solutions by addressing the underlying causes of your current health challenges.
We work in partnership with you, providing information and treatment options, and encouraging self-awareness to help you restore and maintain your health.
To serve you and your family more completely, Dr. Shapiro has developed a new series of lively and informative presentations. Join us for our final class before next fall: Hormonal Health for Women and Men at Mid-life and Beyond on Thursday, April 30, 2015, at 7:00 p.m. in the South Co-op Meeting Room. This is a great class for anyone who wants to understand and address menopausal and andropausal dynamics, with important considerations for maintaining health, comfort, and vitality, and prevention of hormonal cancer (breast, ovarian, prostate) and osteoporosis. Each of Dr. Shapiro's classes is lively and well-illustrated, and she allows plenty of time for your questions. Healthful and delicious refreshments will be served. Please register in advance by visiting the customer service desk at one of the First Alternative Co-op stores or by clicking here www.eventbrite.com/e/hormonal-health-for-women-and-men-for-mid-life-and-beyond-tickets-16259579841.
we help people
We help people with a wide variety of conditions. We successfully treat conditions such as:

back, neck, arm, and leg pain
fibromyalgia and other muscle pain
nerve pain
weakness and fatigue
headaches
mood disorders, including depression and anxiety
digestive problems

We also successfully treat people with the following conditions:

allergies and hay fever
asthma and bronchitis
blood sugar conditions
cardiovascular problems
chronic and acute infections
ear infections
eczema, acne, and other skin conditions
hormonal imbalance (women's and men's)
hypertension
learning and behavioral disorders
neurological disorders such as multiple sclerosis, neuritis, and neuropathies
sleep disorders
sports injuries

We provide supportive care for:

pregnancy and lactation
people undergoing conventional medical care for cancer
Virginia Shapiro, DC • Integrative Chiropractic Care
915 NW 36th Street, Corvallis, OR 97330(541) 738-2711